19th - 21st January 2010
Stuttgart/Ostfildern, Germany

The 2010 conference at TAE Esslengen will cover an extensive list of tribological issues. Detailed information about the meeting ca be obtained from:
email: info@tae.de
Web: www.tae.de/tribology
---
---
19th - 21st April 2010
Chengdu, China

Major topics of ISFF6 include: testing and standardisation in fretting fatigue, experimental results, applications and case studies, theories and mechanisms of fretting fatigue and wear, modelling issues, coatings and lubrication as palliatives and fretting wear and its interaction with fatigue damage.

Further details are available from:

Web: www.isff6.com
---
---
11th - 13th May 2010
Algarve, Portugal

Tribology and Design 2010 is the 3rd International Conference in the series which originated with two meetings held at Bournemouth University, UK in 2005 and 2007. The main objective of these meetings is to provide a forum for discussion among scientists, academics and professionals working in different aspects of tribology.

The Tribology and Design Conference explores the role of technology and design in the broader sense. It aims to bring together colleagues from different disciplines interested in problems of surface interaction and design. The range of applications covers from geomechanics to nano problems and from sustainability issues to advanced materials.

Further details are available from:

Web: http://www.wessex.ac.uk/10-conferences/tribology-and-design-2010.html
---
---
1st - 6th June 2010
Chania, Crete, Greece

This is a reminder for the call for Abstract submission (deadline December 20, 2009) to the forthcoming Nonlinear Conference titled: 3rd Chaotic Modeling and Simulation International Conference (CHAOS2010), Chania, Crete, Greece, June 1-4, 2010.

The forthcoming 3rd International Conference (Chaos2010) on Chaotic Modeling, Simulation and Applications will take place at the MAICh Conference Centre, Chania, Crete, Greece (June 1-4, 2010).

The general topics and the special sessions proposed for the Conference (Chaos2010) include but are not limited to: Chaos and Nonlinear Dynamics, Stochastic Chaos, Chemical Chaos, Data Analysis and Chaos, Hydrodynamics, Turbulence and Plasmas, Optics and Chaos, Chaotic Oscillations and Circuits, Chaos in Climate Dynamics, Geophysical Flows, Biology and Chaos,

Neurophysiology and Chaos, Hamiltonian systems, Chaos in Astronomy and Astrophysics, Chaos and Solitons, Micro- and Nano-Electro-Mechanical Systems, Neural Networks and Chaos, Ecology and Economy.

For more information and electronic abstract submission please visit the conference website at: http://www.cmsim.info/ and send email to: secretariat@cmsim.info

Kind regards
Prof. Christos H. Skiadas
Conference Chair
Director, Data Analysis and Forecasting Laboratory
Technical University of Crete
Chania, Crete, Greece

__________________________________________________________________________

CHAOS Publications
A collection of the best papers presented in the two previous CHAOS Conferences are included in the following books published by World Scientific
* Topics on Chaotic Systems: Selected Papers from the CHAOS2008
International Conference, C. H. Skiadas et al. Eds, World Scientific, 2009,
http://www.worldscibooks.com/chaos/7251.html .
* Chaotic Systems: Theory and Applications, C. H. Skiadas and I. Dimotikalis, Eds, World Scientific, 2010.
---
8th - 11th June 2010
Luleå, Sweden

Since 1984 joint international NORTRIB conferences have been arranged by the Tribology Societies of Denmark, Finland, Norway and Sweden. The 12th NORTRIB conference is planned to take place at Storforsen, Sweden, over the period of the 8th to 11th June 2010. The abstract submission system and registration system is now open and contributors are invited to submit abstracts for consideration via the website. For further in formation about the meeting please contact the conference co-ordinator or visit the website.
Conference Coordinator:
Prof Elisabet Kassfeldt
Tel: +46 (0)920 491240
Web: http://www.ltu.se/tfm/nordtrib2010
---
28th June - 2th Jule 2010
Nara, Japan

The 23rd International Congress on Condition Monitoring and Diagnostic Engineering Management (COMADEM) will be held in Nara, Japan. The theme of this Congress will be "Advances in Maintenance and Condition Diagnosis Technologies".

The major topics are: Condition Diagnosis Engineering and Technology, Tribology, Sensor Technology, Smart Sensors, Condition Based Maintenance, Wireless Technologies, Structural Health Monitoring, Human Factors Issues, Standardization and Certification, Education and Training, Innovations in Condition Monitoring, Diagnosis and Prognosis, Cost-Effective Strategies, Information and Communication Technology, E-Maintenance, Performance Optimization and Control, etc.

All the papers will be refereed by the members of the International Scientific Committee. Only accepted papers personally presented at the Congress will be published in the Congress Proceedings. Some selected papers will also be published in the International Journal of COMADEM after the event. Besides the main technical sessions, there will be Workshops, Tutorials and Technical Visits.

We expect in excess of 150 international authors and delegates from well over 24 countries. We would welcome your active participation in this event. If you know anyone interested in attending this event please pass this information to their attention. We look forward to see you in Japan in 2010.

Further information:
Please visit the website: http://www.comadem2010.jp/
---
---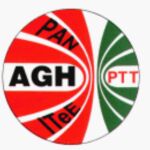 8th International Symposium INSYCONT 2010
ENERGY AND ENVIRONMENTAL ASPECTS OF TRIBOLOGY
July 7th - 9th, 2010
Cracow, Poland

CALL FOR PAPERS
INSYCONT Symposia on Tribology, which have a tradition since 1982, are the main Polish events devoted to the problems of friction, lubrication and wear.

INSYCONT 2010 is organized by:
Deapartment of Machine Design and Terotechnology, AGH University of Science and Technology, Cracow
Terotechnology Section in the Committee of Mechanical Engineering, Polish Academy of Science, Warsaw
Institute for Sustainable Technologies - National Research Institute, Radom
Polish Tribological Society, Warsaw
INSYCONT 2010 will be held in Cracow from 7th to 9th July 2010. Apart from its cultural, historical and tourist attractions, the Cracow region is also one of leading industrial areas in Poland as well as an important scientific centre.

PROGRAM
The subjects will be grouped under the five following topics:
Increasing the energy efficiency of friction pairs
Increasing the service life of friction pairs
Energy savings in anti-wear technologies
Ecological lubricants and lubrication systems
Isolation of the friction pairs against the energy and mass exchange with environment
The exhibition is planned alongside the conference. There will be an opportunity to present the latest tribo-products. The cost of one exhibition space is 100 Euro.

SUBMISSION OF PAPERS
If you wish to present a paper, please send the title and abstract of 200 words maximum to the conference secretariat not later that the 15th January 2010. Acceptance will be given by the 5th February 2010.
A complete text (according to instructions which will be supplied) must be sent before the 15th March 2010.

OFFICIAL LANGUAGES
English and Polish are the official languages of the conference.

PUBLICATIONS
All accepted papers will be published in Symposium Proceedings and distributed to all participants at the opening of the conference. Additionally, publication of some papers in journals "TRIBOLOGIA" and "SCIENTIFIC PROBLEMS OF MACHINES OPERATION AND MAINTENANCE" is provided.

TOURS
A special program during and after the symposium is also provided.

Prof. Stanisław Pytko, DSc, PhD, Mech Eng.
Chairman, Organising Committee

Address: INSYCONT 2010


Faculty of Mechanical Engineering and Robotics, Department of Machine Design and Technology
AGH University of Science and Technology, Al. Mickiewicza 30, 30-059 Kraków, Poland
E-mail: s_pytko@agh.edu.pl tel.(48) (12) 617- 31-15, fax (48) (12) 234306

Informacje o
8-ym Sympozjum INSYCONT'10

INSYCONT 2010
WPŁYW ENERGII I OTOCZENIA NA ZJAWISKA W TRIBOLOGII
7 do 9 lipca 2010, Kraków

INSYCONT Sympozja na tematy tribologiczne , to jest tarcia, smarowania i zużycia organizowane są
W Krakowie w Polsce od 1982 roku.
To Sympozjum INSYCONT'10 jest organizowane przez:
Katedrę Konstrukcji i Eksploatacji Maszyn Akademii Górniczo-Hutniczej w Krakowie,
Sekcję Eksploatacji Maszyn Komitetu Budowy Maszyn Polskiej Akademii Nauk w Warszawie,
Instytut Technologii Eksploatacji - Państwowy Instytut Badawczy w Radomiu,
Polskie Towarzystwo Tribologiczne w Warszawie.
INSYCONT'10 odbędzie się w Krakowie od 7 do 9 lipca 2010 roku. Miasto Kraków jest w Polsce znanym nie tylko z pamiątek historycznych i architektury, ale jest też ośrodkiem, gdzie znajduje się wiele uczelni i instytutów naukowych.
PROGRAM
Tematyka omawiana w Sekcjach dotyczyć będzie następujących zagadnień:
zmniejszenia energii w wyniku odpowiedniego doboru par tribologicznych,
zwiększenia trwałości par tribologicznych,
zmniejszenia zużycia energii przez zastosowanie przeciw - zużyciowych technologii,
ekologicznych substancji smarnych i systemów smarowania,
izolacji par tribologicznych –uszczelnienia - dla ochrony środowiska.

W czasie Sympozjum planuje się, w miejscu obrad, wystawę testerów tribologicznym i materiałów związanych tematycznie z tematyką obrad.

TERMINY ZWIĄZANE Z SYMPOZJUM


Osoby, które chcą oprócz uczestniczenia w Sympozjum wygłosić referat proszone o przesłanie krótkiego streszczenia (200 słów) do Sekretariatu Sympozjum do dnia 15 stycznia 2010 roku. Po zaakceptowaniu referatu do wygłoszenia co nastąpi do 4 lutego 2010 roku , pełny tekst według przesłanych wytycznych należy przesłać do 15 marca 2010 roku

OFFICIALNE JĘZYKI NA SYMPOZJUM


Referaty i dyskusja na Sympozjum będą prowadzone w języku polskim i angielskim.

PUBLIKACJE


Wszystkie referaty zaakceptowane do publikacji będą wydane w czasopiśmie TRIBOLOGIA lub w kwartalniku ZAGADNIENIA EPSPLOATACJI MASZYN Komitetu Budowy Maszyn -PAN
Atrakcje. W czasie Sympozjum przewiduje się wycieczkę po Krakowie lub specjalny kulturalny program.

Profesor Stanisław Pytko,
Przewodniczący Komitetu Organizacyjnego

Adres: INSYCONT 2010
Akademia Górniczo Hunicza, Al. Mickiewicza 30, 30-059 Kraków, E-mail: s_pytko@agh.edu.pl
tel.(48) (12) 617- 31-15, fax (48) (12) 234306
Informacje można też uzyskać w internecie bezpośrednio na stronie Insycont lub na stronach Katedry Konstrukcji i Eksploatacji Maszyn AGH
---
---
September 2010
XXXI XXXI Ogólnopolska Konferencja Tribologiczna pt.:
"BADANIE I KSZTAŁTOWANIE WŁAŚCIWOŚCI TRIBOLOGICZNYCH WĘZŁÓW TARCIA – TEORIA I PRAKTYKA""
31st Annual Polish Tribological Conference "Theory & Pracitce"
20 - 23 September 2010
Ośrodek Wypoczynkowy "LEŚNIK"
ul. Chrobrego 10, 66-220 Łagów Świebodziński, Lubuskie
GPS współrzędne: 52.3339004517 N (Szer) 15.2920990527 E (Dłu)
GPS współrzędne: N 52. 20' 1", E 15. 17' 22"
Deadline
30th April 2010 – Zgłoszenie uczestnictwa wraz ze streszczeniem
14th May 2010 – Potwierdzenie zakwalifikowania referatu
01st June 2010 – Przesłanie pełnego referatu
01st June 2010 – Opłata uczestnictwa
Program Konferencji: - doc 67 584 B, - pdf 64 473 B;
First Announcement - Komunikat 1: - doc 206 848 B, - pdf 259 681 B;
Karta Zgłoszenia: doc - 13 824 B, pdf - 59 487 B;
Wytyczne do przygotowania referatów na XXX Konferencję Tribologiczną doc 33 792 B;
Patronat Organizacyjny:
Polskie Towarzystwo Tribologiczne
Sekcja Podstaw Eksploatacji Maszyn
Komitetu Budowy Maszyn PAN
Instytut Budowy i Eksploatacji Maszyn
Uniwersytet Zielonogórski
Wydział Mechaniczny
Publikacje referatów
Organizatorzy przewidują, po ocenie formalnej i merytorycznej, publikację referatów w:
czasopiśmie TRIBOLOGIA
czasopiśmie ZEM
materiałach konferencyjnych
pod warunkiem terminowej opłaty uczestnictwa.
Tematyka konferencji
Tematyka konferencji będzie obejmować swym zakresem następujące zagadnienia: Tematyka konferencji będzie obejmować swym zakresem następujące zagadnienia:
dobór materiałów na węzły tarcia;
projektowanie i konstytuowanie warstwy wierzchniej;
technologie konstytuowania warstwy wierzchniej;
mechanizmy tribofizyczne i tribochemiczne procesów eksploatacji: tarcie suche, płynne i graniczne oraz zużycie i zatarcie;
smarowanie i substancje smarowe;
diagnostyka węzłów tarcia - metody, urządzenia i monitorowanie;
zastosowanie technicznych rozwiązań tribologicznych;
tribologiczne problemy w przemyśle górniczym rud miedzi i wiertniczym w poszukiwaniach nafty i gazu;
tribologia i tribotechnika a ochrona środowiska.
W czasie Konferencji planuje się udział w obradach plenarnych, sesjach tematycznych oraz posterowych, które umożliwią wymianę poglądów i doświadczeń. Przewiduje się referaty wiodące, wygłaszane przez zaproszonych wybitnych specjalistów. Łącznie liczbę referatów szacuje się na około100. Referaty te, po zrecenzowaniu, będą opublikowane.
Zostaną utworzone stoiska dla firm stwarzające możliwość zaprezentowania najnowszych rozwiązań technicznych w zakresie materiałów łożyskowych, uszczelnień, środków smarowych oraz aparatury pomiarowej.
Miejsce Konferencji
Ośrodek Wypoczynkowy "LEŚNIK"
ul. Chrobrego 10, 66-220 Łagów
Komitet Honorowy
Józef Gawlik
Monika Gierzyńska-Dolna
Janusz Janecki
Zbigniew Lawrowski
Wiesław Leszek
Ryszard Marczak
Wojciech Przetakiewicz
Stanisław Pytko
Marian Szczerek
Bolesław Wojciechowicz
Organizator Konferencji
Uniwersytet Zielonogórski Wydział Mechaniczny
przy współpracy
Instytutu Technologii Eksploatacji - PIB
Komitet Organizacyjny
Przewodniczący: Stanisław Laber
Wiceprzewodniczący: Marian Szczerek
Wiceprzewodniczący: Alicja Laber
Sekretarz: Krzysztof Adamczuk
Członkowie: Eugene Feldshtein
Agnieszka Laber
Elżbieta Armata
Radosław Tkaczyk
Radosław Maruda
Albert Lewandowski
Mariusz Jenek
Adres do korespondencji
Uniwersytet Zielonogórski,
ul. Podgórna 50, 65-246 Zielona Góra
z dopiskiem
"XXXI Ogólnopolska Konferencja Tribologiczna, Łagów 2010"
Elżbieta Armata
tel. (068) 328 23 61 | fax. (068) 328 24 97 e-mail: e-mail
Bieżące informacje oraz formularz zgłoszeniowy do pobrania również na stronie internetowej http://www.tribologia.eu/
Rada Programowa
Wiesław Zwierzycki – Przewodniczący (WMRiT Politechnika Poznańska)
Jan Burcan - Politechnika Łódzka
Tadeusz Burakowski - Instytut Mechaniki Precyzyjnej
Ryszard Czarny - Politechnika Wrocławska
Andrzej Firkowski - Politechnika Radomska
Jerzy Łunarski - Politechnika Rzeszowska
Czesław Kajdas - Politechnika Warszawska
Tadeusz Kałdoński - Politechnika Warszawska
Jan Kiciński - INP PAN
Piotr Kula - Politechnika Łódzka
Andrzej Kulczycki - Instytut Paliw i Energii Odnawialnej
Jerzy Korycki - Polskie Towarzystwo Tribologiczne
Stanisław Laber - Uniwersytet Zielonogórski
Ryszard Michalski - ATR Olsztyn
Karol Nadolny - Politechnika Poznańska
Antoni Neyman - Politechnika Gdańska
Andrzej Niewczas - Politechnika Lubelska
Stanisław Nosal - Politechnika Poznańska
Olgierd Olszewski - Politechnika Gdańska
Dariusz Ozimina - Politechnika Świętokrzyska
Paweł Piec - Politechnika Krakowska
Witold Piekoszewski - ITeE-PIB Radom
Stanisław Płaza - Uniwersytet Łódzki
Andrzej Posmyk - Politechnika Śląska
Jacek Przepiórka - Politechnika Radomska
Andrzej Raczyński - Politechnika Łódzka
Stanisław Radkowski - SPE KBM PAN
Ferdynand Romankiewicz - Uniwersytet Zielonogórski
Zygmunt Rymuza - Politechnika Warszawska
Jan Sadowski - Politechnika Radomska
Jan K. Senatorski - Instytut Mechaniki Precyzyjnej
Jarosław Sęp - Politechnika Rzeszowska
Jan Sikora - Politechnika Gdańska
Jacek Spałek - Politechnika Śląska
Feliks Stachowicz - Politechnika Rzeszowska
Michał Styp-Rekowski - UT-P w Bydgoszczy
Marian W. Sułek - Politechnika Radomska
Stanisław F. Ścieszka - Politechnika Śląska
Włodzimierz Świderski - Politechnika Łódzka
Jerzy Szawłowski - Politechnika Warszawska
| | |
| --- | --- |
| Włodzimierz Waligóra | - Politechnika Poznańska |
Michał Wasilczuk - Politechnika Gdańska
Wojciech Wieleba - Politechnika Wrocławska
Krzysztof Wierzcholski - Akademia Morska w Gdyni
Marek Wiśniewski - Politechnika Łódzka
Jan K. Włodarski - Akademia Morska w Gdyni

Termin Konferencji
20.09 - 23.09.2010

Odpłatność za uczestnictwo
Opłata pełna (zakwaterowanie, wyżywienie, materiały konferencyjne, program socjalny): 1400 PLN
Opłata ulgowa (emeryci, studenci, doktoranci, obejmuje jak wyżej): 1250 PLN
Opłata dla osoby towarzyszącej: 950 PLN
---
---
October
20 - 23 September 2010
Ośrodek Wypoczynkowy "LEŚNIK"
ul. Chrobrego 10, 66-220 Łagów
Deadline
30th April 2010 – Zgłoszenie uczestnictwa wraz ze streszczeniem
14th May 2010 – Potwierdzenie zakwalifikowania referatu
01st June 2010 – Przesłanie pełnego referatu
01st June 2010 – Opłata uczestnictwa
First Announcement - Komunikat 1: - doc 206 848 B, - pdf 259 681 B;
Karta Zgłoszenia: doc - 13 824 B, pdf - 59 487 B; FUTUROSCOPE -- October 7, 2010 *http://edf-lms.conference.univ-poitiers.fr/* Organised by *Electricité De France* and *Département Génie Mécanique et Systèmes Complexes *(/formerly known as LMS/) of the *Institut P'*. The invited Lecturers are *Mr. Barry BLAIR*, Chief Engineer, Waukesha Bearing Corp, USA* *and* Dr. Guy PETHYBRIDGE*, Global Product Manager, Waukesha Bearing Ltd, UK "Hydrodynamic Bearing Damage and Remediation of Contributing Factors in Rotating Machinery"

---

December

РОССИЙСКАЯ АКАДЕМИЯ НАУК
МЕЖВЕДОМСТВЕННОЙ СОВЕТ ПО ТРИБОЛОГИИ
ИНСТИТУТ МАШИНОВЕДЕНИЯ ИМ.А.А.БЛАГОНРАВОВА
при информационной поддержке журнала
«Трение и смазка в машинах и механизмах»

НАУЧНО - ТЕХНИЧЕСКАЯ КОНФЕРЕНЦИЯ С УЧАСТИЕМ ИНОСТРАННЫХ СПЕЦИАЛИСТОВ
декабрь 2010 г., Москва, ИМАШ РАН им. А.А. Благонравова
th – th December 2010, Moskwa
1st Circular pdf 94 288 B
1st Circular doc 54 784 B

декабрь 2010 г., Москва, ИМАШ РАН им. А.А. Благонравова

Уважаемый коллега!

Приглашаем Вас принять участие в работе традиционной Научно-технической конференции «Трибология – машиностроению», посвящённой 120 – летию выдающегося триболога проф. М.М. Хрущова, которая состоится в г.Москве, в Учреждении Российской академии наук «Институт машиноведения им. А.А. Благонравова» в декабре 2010 г.

Основные направления работы Конференции:

Развитие экспериментальных и теоретических исследований процессов трения, износа и смазки машин.
Микро и нанотрибология.
Конструирование и расчёты узлов трения машин и сложных трибосистем.
Современные методы и средства трибодиагностики и триботехнических испытаний.
Новые высокоэффективные смазочные материалы.
Трибологическое материаловедение и триботехнологии.

Вы можете принять участие в работе Конференции в качестве докладчика, слушателя и/или спонсора.
Рабочий язык Конференции – русский.

Для участия в Конференции необходимо до 30 марта 2010 г. прислать в адрес Оргкомитета по электронной почте (tribo2010@mail.ru) заполненную заявку по прилагаемой ниже форме.
Тезисы доклада (объёмом до 1 страницы) прислать в Оргкомитет не позднее 30 апреля 2010 г.
После получения информации о включении Вашего доклада в Программу конференции (см. информацию на сайте ИМАШ РАН) необходимо не позднее 1 сентября 2010 г. представить в Оргкомитет конференции полный текст доклада в электронном виде.
Материалы конференции будут изданы (доклады в электронном виде, тезисы – на твёрдом носителе) до начала конференции и выданы ее участникам.
Наиболее интересные доклады будут опубликованы в журнале «Трение и смазка в машинах и механизмах».
Информация о Конференции помещена на сайте ИМАШ РАН www.imash.ru/conf/tribo/tribo2010.shtml

СОПРЕДСЕДАТЕЛИ ПРОГРАММНОГО КОМИТЕТА И ОРГКОМИТЕТА:

Ганиев Р.Ф., академик РАН, директор Института машиноведения им. А.А. Благонравова (ИМАШ РАН), Москва
Горячева И.Г., академик РАН, председатель Межведомственного научного Совета по трибологии (МНСТ), Москва

Программный комитет

Дроздов Ю.Н., д.т.н., зав. отделом ИМАШ РАН, зам. Председателя ПК, Москва
Алисин В.В., к.т.н., зав. лаб. ИМАШ РАН, Москва
Броновец М.А., к.т.н., ученый секретарь МНСТ, Москва
Вершинский А.В., д.т.н., зав. каф. МГТУ им. Баумана, Москва
Воронин Н.А., д.т.н., зав. лаб. ИМАШ РАН, Москва
Гриб В.В., д.т.н., проф., зав. каф. МАДИ-ГТУ, Москва
Елманов И.М., д.т.н., проф. РГТУ ПС, Ростов
Жесткова И.Н., гл. редактор, Издательство «Машиностроение», Москва
Захаров С.М., д.т.н., г.н.с. ОАО «ВНИИ ЖТ», Москва
Каплунов С.М., д.т.н., проф., зав. лаб., ИМАШ РАН, Москва
Колесников В.И., академик РАН, ректор РГУ ПС, Ростов
Колубаев А.В., д.ф.-м.н, зав. лаб., ИФП СО РАН, Томск
Косарев О.И., д.т.н., зам. директора ИМАШ РАН, Москва
Краснов А.П., д.х.н., ИНЕОС РАН, Москва
Любинин И.А., к.т.н., директор МАСМА, Киев
Марченко Е.А., к.т.н., зав. лаб. ИМАШ РАН, Москва
Мышкин Н.К., академик НАНБ, директор ИМПС, Гомель
Павлов В.Г., д.т.н., проф., зав. лаб., ИМАШ РАН, Москва
Памфилов Е.А., д.т.н.. проректор БГТУ, Брянск
Паренаго О.П., д.х.н., г.н.с. ИНХС РАН, Москва
Погодаев Л.И., д.т.н., проф. ЛТИ, С.Петербург
Пучков В.Н., к.т.н., зав. лаб. ИМАШ РАН, Москва
Семёнов А.П., д.т.н., г.н.с. ИМАШ РАН, Москва
Сухоруков Р.Ю., к.т.н., зам. директора ИМАШ РАН, Москва
Фукс И.Г., д.т.н., проф. РГУ нефти и газа, Москва

Организационный комитет:

Буяновский И.А., д.т.н., г.н.с. ИМАШ РАН, зам Председателя ОК, Москва
Бирюков В.П., к.т.н., с.н.с. ИМАШ РАН, Москва,
Игнатьева З.В., к.т.н., в.н.с. ИМАШ РАН, Москва
Кущ-Жарко Н.М., редактор журнала «Трение и смазка в машинах и механизмах»,
Левченко В.А., к.ф.-м. н., в.н.с. МГУ им. М.В. Ломоносова, Москва
Назаров В.В., зам. зав. отделом ИМАШ РАН, Москва
Петров В.П., к.т.н., зав. отделом ИМАШ РАН, Москва
Прожега М.В., к.т.н., ИМАШ РАН (Москва)
Толокольников Г.П., зав. отделом, ИМАШ РАН, Москва
Хрущов М.М., к.ф-м.н., зав. лаб., ИМАШ РАН, Москва

Учёные секретари Конференции:

Зеленская М.Н., н.с. ИМАШ РАН, Москва
Эфрос Д.Г., н.с. ИМАШ РАН, Москва

ЗАЯВКА УЧАСТНИКА КОНФЕРЕНЦИИ

«ТРИБОЛОГИЯ – МАШИНОСТРОЕНИЮ»
(Москва, Институт машиноведения им. А.А. Благонравова, декабрь 2010 г.)


Фамилия, имя, отчество ________________________________________________
centerУчёная степень, звание ________________________________________________
Место работы ______________________________________________________
Должность _________________________________________________________
Страна, город _______________________________________________________
Контактный адрес, __________________________________________________
Телефон/факс _______________________________________________________
E-mail ______________________________________________________________
Статут как участника: докладчик ________________________________________
слушатель ___________________________________________________________
Название доклада ____________________________________________________
Соавторы (если есть) _________________________________________________
Число, подпись ______________________________________________________

Требования к оформлению текста (тезисов) доклада

Текст доклада объёмом до 8 страниц формата А4, включая рисунки, таблицы и список литературы, должен быть направлен по электронной почте или передан на электронном носителе в адрес конференции (обязательно!), а также на бумажном носителе в одном экземпляре. Текст на русском языке, набирается в редакторе Word шрифтом Times New Roman (Кегель 12) через 1 интервал. Включает:
В левом верхнем углу – индекс УДК.
Ниже в центре – фамилия и инициалы автора (авторов), учёная степень (каждого), затем (в скобках) – название организации, город, страна. Шрифт 12, п/ж.
Ниже в центре страницы прописными буквами полужирным шрифтом (размером 14) без переносов – название доклада (на русском и на английском).
Отступить 2 интервала - аннотация на русском (3…5 строчек) и на английском. Шрифт 12, курсив.
Ниже - ключевые слова на русском и на английском . Шрифт 12, курсив.
После отступления 2 интервала печатается основной текст. Шрифт 12, обычный.
Рисунки, таблицы, фотографии вмонтировать в текст. Ссылки на литературу в квадратных скобках. В конце текста - Библиографический список в порядке упоминания в тексте. – обычным шрифтом 12. Названия источников на языке оригинала в полной нотации: для журнальной статьи - автор, название работы, название журнала, год, номер, страницы; для монографии – автор, название, город, издательство, год, страницы, на которые делается ссылка.
Формулы вводятся с помощью редактора формул в отдельном окне для каждой формулы. Номера формул в круглых скобках проставляются по правому краю страницы в основном тексте (не в редакторе формул).


Контактные E-mail: tribo2010@mail.ru; buyan37@mail.ru
Контактный телефон: +7 (499) 135-8470
Адрес: Россия, 101990, Москва, Малый Харитоньевский пер., 4 , Учреждение Российской академии наук Институт машиноведения им. А.А. Благонравова (ИМАШ РАН). Оргкомитет конференции «Трибология – машиностроению 2010» , Зеленской М.Н.

---

---

December 2010
5th – 9th December 2010
Perth, Western Australia
2nd Circular pdf 946 119 B
Banner pdf 183 676 B

Dear Friends and Colleagues,

On behalf of the ASIATRIB 2010 Organizing Committee and the Society of Tribologists and Lubrication Engineers, I have a great pleasure to invite you to participate in the International Tribology Congress, ASIATRIB 2010, that will take place in Perth, Australia, in December 2010. ASIATRIB is a significant tribological event in this part of the world. It would bring together the tribologists from across the world to share their experiences and recent findings.

An interesting program is being prepared with invited keynote addresses on selected topics reviewing recent advances in tribology and sessions on various research and practical tribological aspects.

All information about the Congress, i.e. registration details, abstract submission, accommodation, etc., can be found on ASIATRIB 2010 website:

http://www.tribology.mech.uwa.edu.au/asiatrib

Both the registration and the abstract submission are already open. Just go to ASIATRIB website and follow the instructions for authors.

Perth, perhaps the most isolated capital city on this planet, is a great place to visit and relax. Whether your interests are cultural, sport oriented, culinary or you simply wish to enjoy a quiet day on the beach Perth is the place to visit. We hope that ASIATRIB 2010 will leave those who attend with long lasting memories.

If you are planning to attend, bring your family and stay a little bit longer to enjoy our beautiful city, pristine beaches, unspoiled nature, wineries and food.

I look forward to welcoming you in Perth in December 2010.

Professor Gwidon Stachowiak
Chairman ASIATRIB 2010

---