Stała


Szanowni Koledzy
Każda Organizacja w tym i PTT, aby mogła funkcjonować musi mieć zebrane składki od swoich członków. W naszej działalności zaniedbujemy trochę ten problem i z tego tytułu mamy na końcu roku trudności w wypłaceniu niektórych należności.
Zwracam się zatem do Koleżanek i Kolegów i wpłacanie na nasze konto :
Nr 92 1060 0076 0000 4010 4020 2504
Bank Przemysłowo- Handlowy PBK S.A.
ul. Nowogrodzka 50,
00-693 Warszawa,

składek za ten rok i lata poprzednie (jeżeli składki nie były zapłacone).
Składka roczna wynosi 30 zł;
Druk przekazu pocztowego 340 026 b.
Nasz adres:
Polskie Towarzystwo Tribologiczne (PTT)
ul. Żwirki i Wigury 31, 02-091 Warszawa
Serdecznie Wszystkich
Naszych Członków
pozdrawiam.
Stanisław PYTKO-prezes


News from Silesia:
dr hab. Andrzej Posmyk


Oddział Śląski PTT
Nowe ksiązki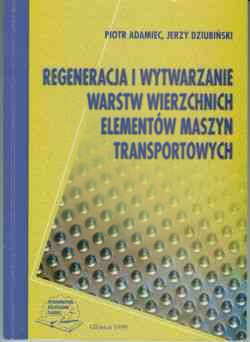 "Regeneracja i wytwarzanie warstw wierzchnich elementów maszyn transportowych", kol. Piotra Adamca i Jerzego Dziubińskiego.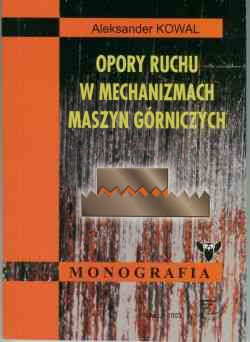 "Opory ruchu w mechanizmach maszyn górniczych" kol. Aleksandra Kowala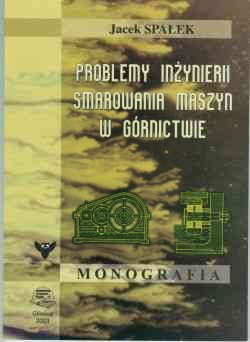 "Problemy inżynierii smarowania w maszynach górniczych" kol. Jacka Spałka


Konferencje w Polsce


ITC 2004 Third International Tribology Conference
August, 28-31, 2004; Prof. Edward WALICKI, Department of Mechanics University of Zielona Góra, Poland
III KRAKOWSKIE WARSZTATY INŻYNIERII MEDYCZNEJ
13-14 maja 2004, Kraków, Polska


Seminarium: informacje:
dr hab. Andrzej Posmyk




Na topie


15.12.2004: Zebranie Zarządu 11.30, Centralne Laboratorium Naftowe, ul. Żwirki i Wigury 31
Uchwała Zarządu z 24 02 2004 o przyjęciu bilansu za 2003 r
18.11.2003 : Plenarne Zebranie Zarządu i Seminarium


News



Prof. Ryszard Czarny, "Smary Plastyczne", WNT


ITC News No. 181


1. Academic Honours for Tribology Laureate ….
2. Award to Professor Rowe … .
3. Dr Irina Goryacheva … .
4. Tribology Gold Medal Awards (1972 – 2003) … .
5. Journal of the Balkan Tribological Association … .
6. World Tribology Congress (12-15 September 2005 … .
7. Texan Researchers develop materials friction software … .
8. Japanese Society of Tribologists Have New President … .
9. Prof Tonder Honoured With ASME Division Plaque … .
10. South African Honour for Tribology Laureate … .
11. First UK Professor of Tribotechnology ….


Kronika




ITC Conference


Comadem 2004 International The 17th International Congress & Exhibition on Condition Monitoring And Diagnostic Engineering Management
23rd to 25th August 2004
IUTAM Symposium (Cardiff, UK)
1st - 3th Sept 2004
31st Leeds-Lyon Symposium on Tribology (Leeds, UK)
7th-10th Sept 2004; Anne Neville and/or Martin Priest
4th AIMETA Int. Tribology Conference (Rome, Italy)
14th-17th Sept 2004; Prof. Nicola Pio Belfiore
12th Annual Cambridge Tribology Course (Cambridge, UK)
15th-17th Sept 2004
Tribology Special Symposium (Gottingen, Germany)
27th-29th Sept 2004; e-mail: Gesellschaft fur Tribologie e.V.
ASME/STLE Int. Joint Tribology Conference (Caliromia, USA)
24th-27th Oct 2004
BULTRIB 2004 (Bulgaria)28th - 29th Oct 2004
EUROCORR 2004 (Paris, France)
TBA
CIST 2004 (China)8th - 11th Nov 2004
15th International Wear of Materials (USA)24th - 28th Apr 2005
ITC 2005 (Kobe, Japan)
29th May - 2nd Jun 2005; Contact: Mr M Tagawa
WTCIII (Washington D.C. USA)
ASME; STLE; 12th - 16th Sept 2005;
WTCIV 2009